Auguste
< Dining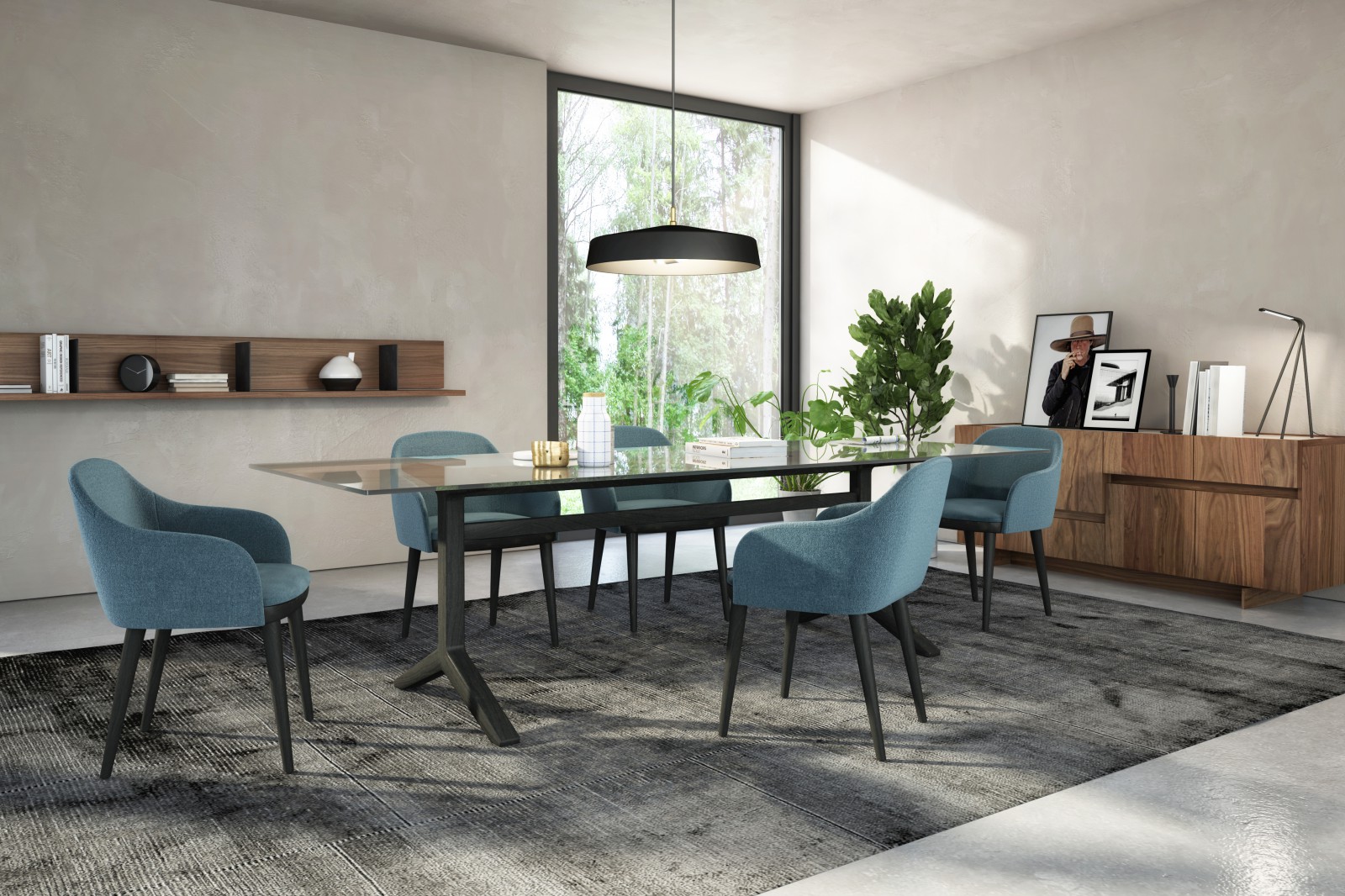 Shown in blackened Birch 23, tempered clear glass top and Velvety VY045 fabric.
| | |
| --- | --- |
| Designer Joël Dupras created the Auguste table as a tribute to fine woodworking. Each of the trestles consists of four pieces of solid birch wood, assembled by way of glued mortise-and-tenon joints. The trestles are connected by two crossbars and mounted under a ceramic or clear glass top that shows off the sculptural lines of the base. The dovetailed crossbar is visible through the glass top and makes for a striking detail. | |


This elegant table can seat more guests than most—the thoughtful overhang means the legs won't get in anyone's way.

The Auguste chair couldn't be more inviting. The body-contoured molded birch plywood back and plush upholstery is the epitome of comfort.