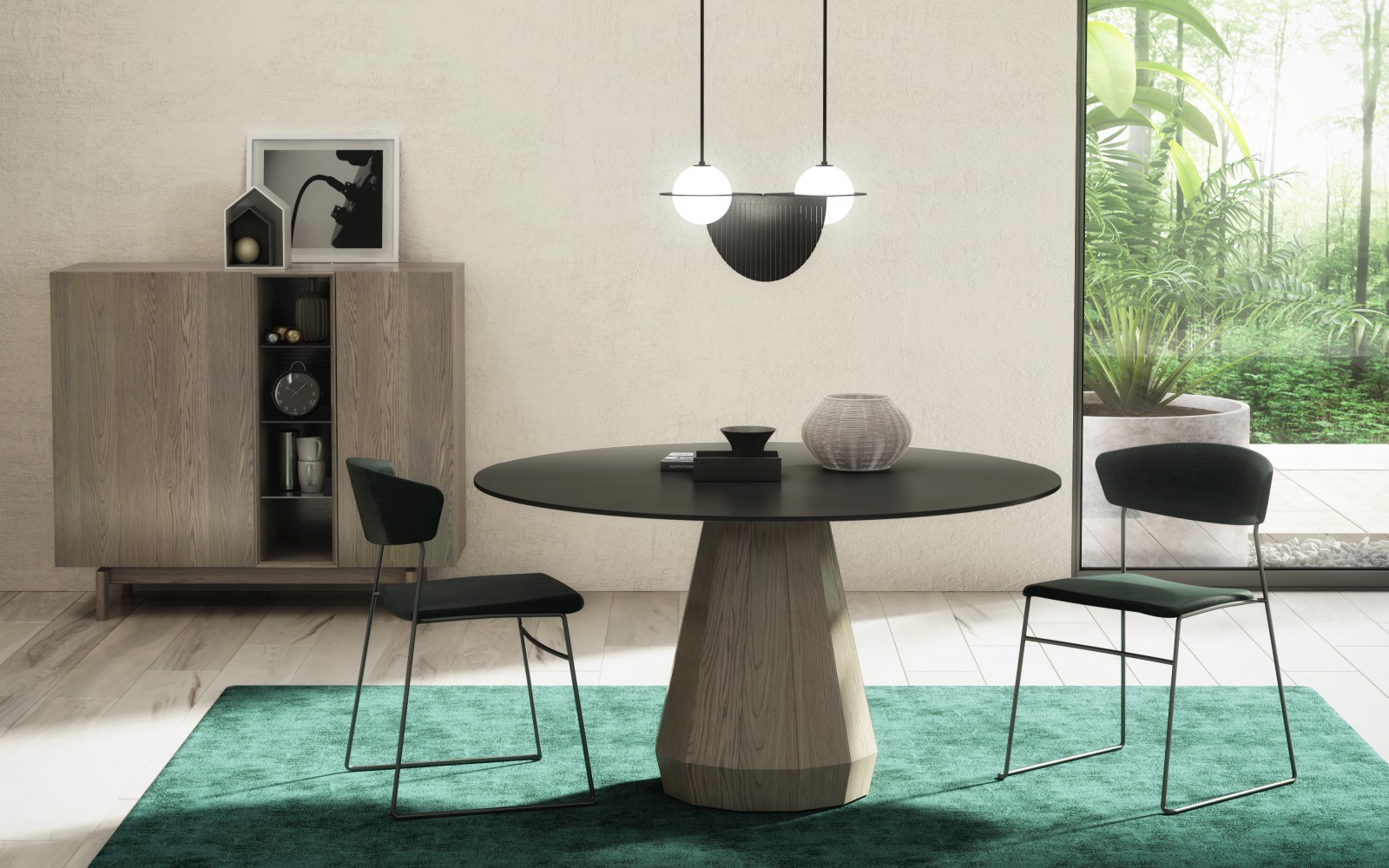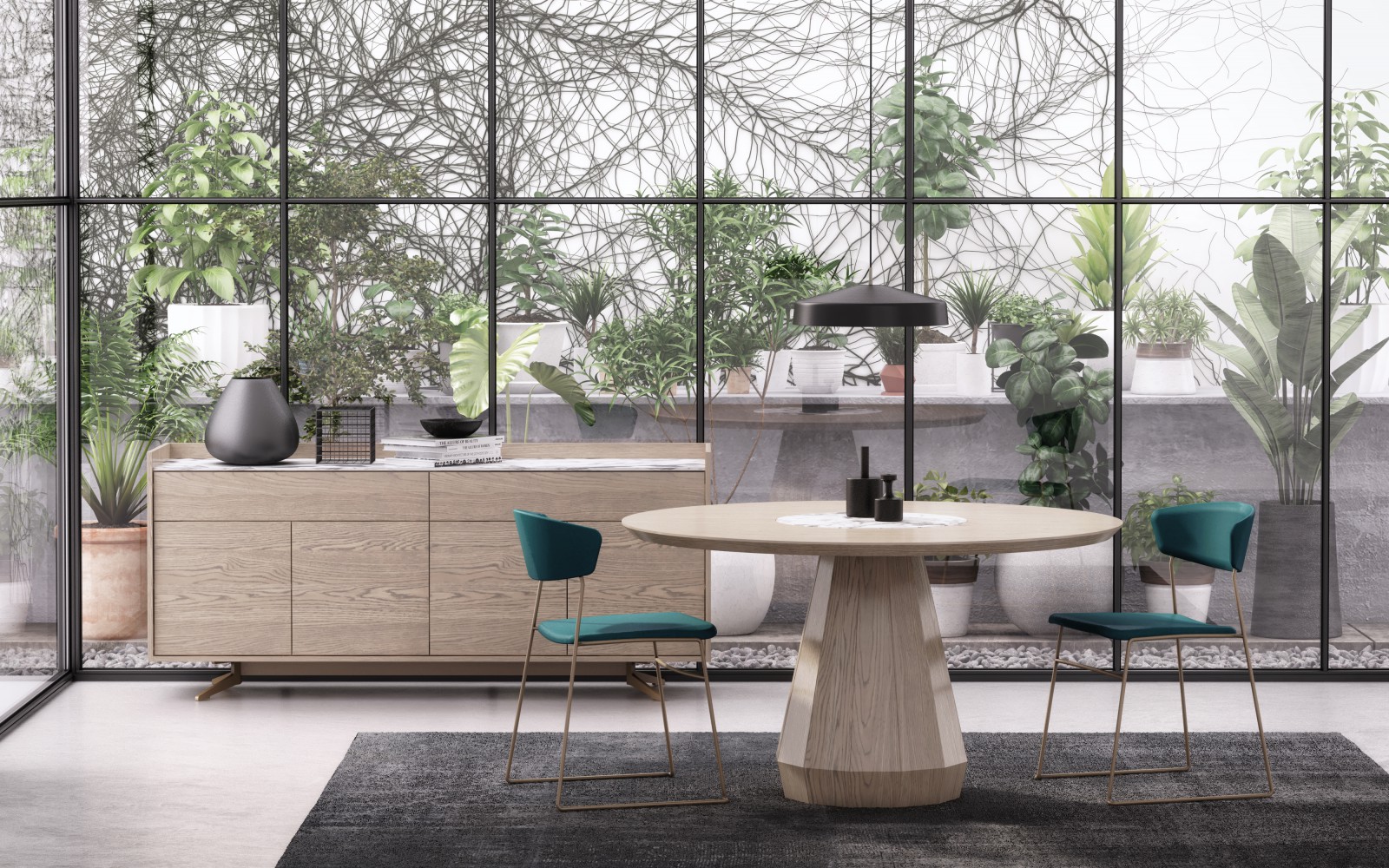 Memento
UP / Dining
Memento is a modern and elegant collection for the dining room. Round or rectangular, Memento tables don't go unnoticed—and with good reason! Joël Dupras has reinvented the round table by creating a central pillar made up of 24 white oak panels assembled with mortise and tenon joints and reminiscent of an oak barrel. The tabletop itself features an engineered wood center, white oak veneer surfaces and a solid white oak contour designed for maximum strength and solidity—further proof of Huppé's quest for innovation. In addition to the all wood option, the tabletop also comes in lacquered acid-etched glass or in wood with a natural stone lazy susan insert in the center.

Memento buffets are finished on all four sides and mounted on lacquered metallic legs for a 1960s feel. The top can be made of wood or—if you care to mix and match your Memento buffet with another collection—ceramic, marble, or granite.

The stone options for the buffet top are White Cherokee marble and Saint-Henri black granite. Selected for their beauty, functionality, and durability, they are both from North America and can be cut to 3/8 in., a rarity with natural stone that presents a clear advantage for furniture design. Reinforced with carbon fiber mesh, the tops embellish the Memento collection without adding undue weight.