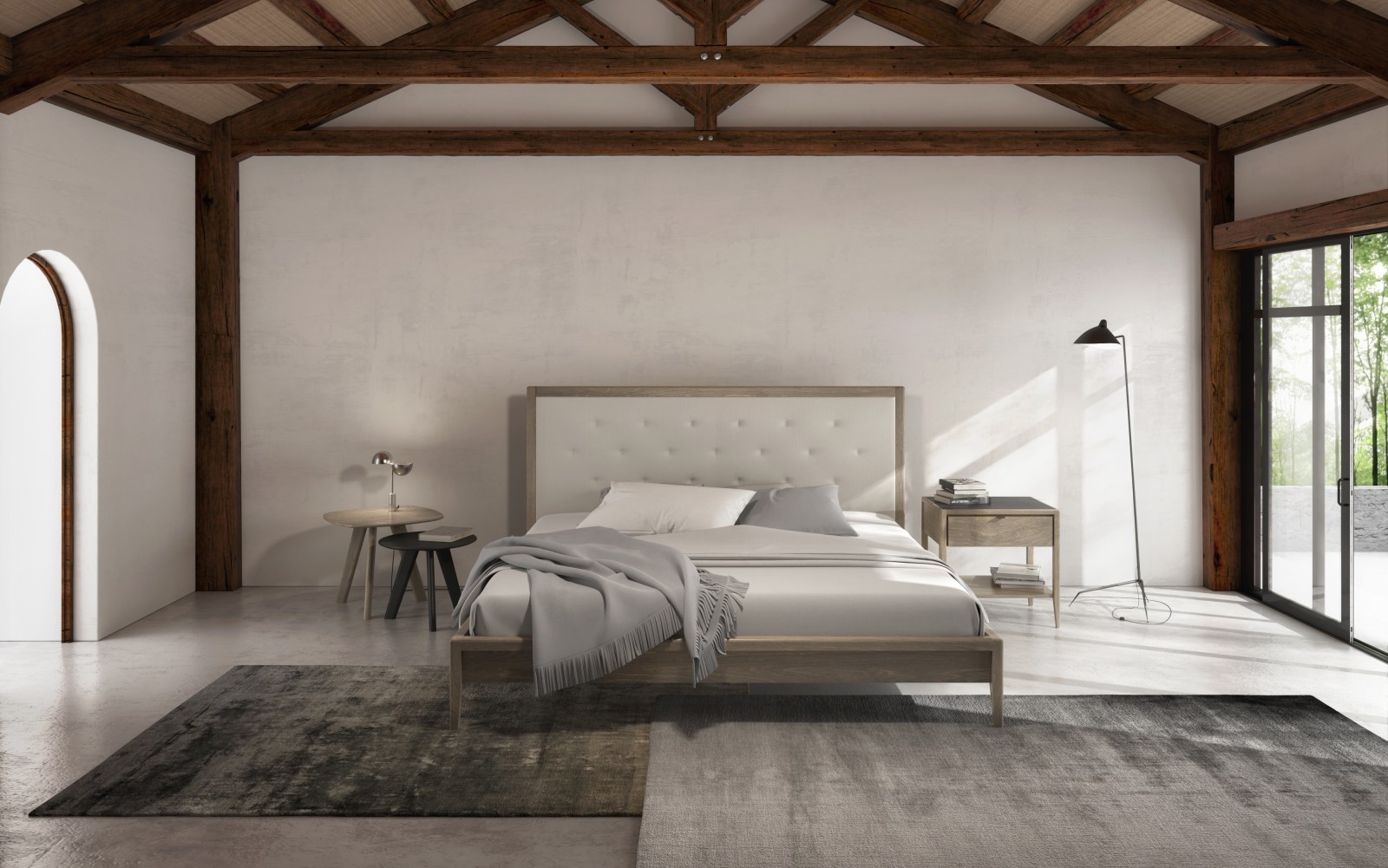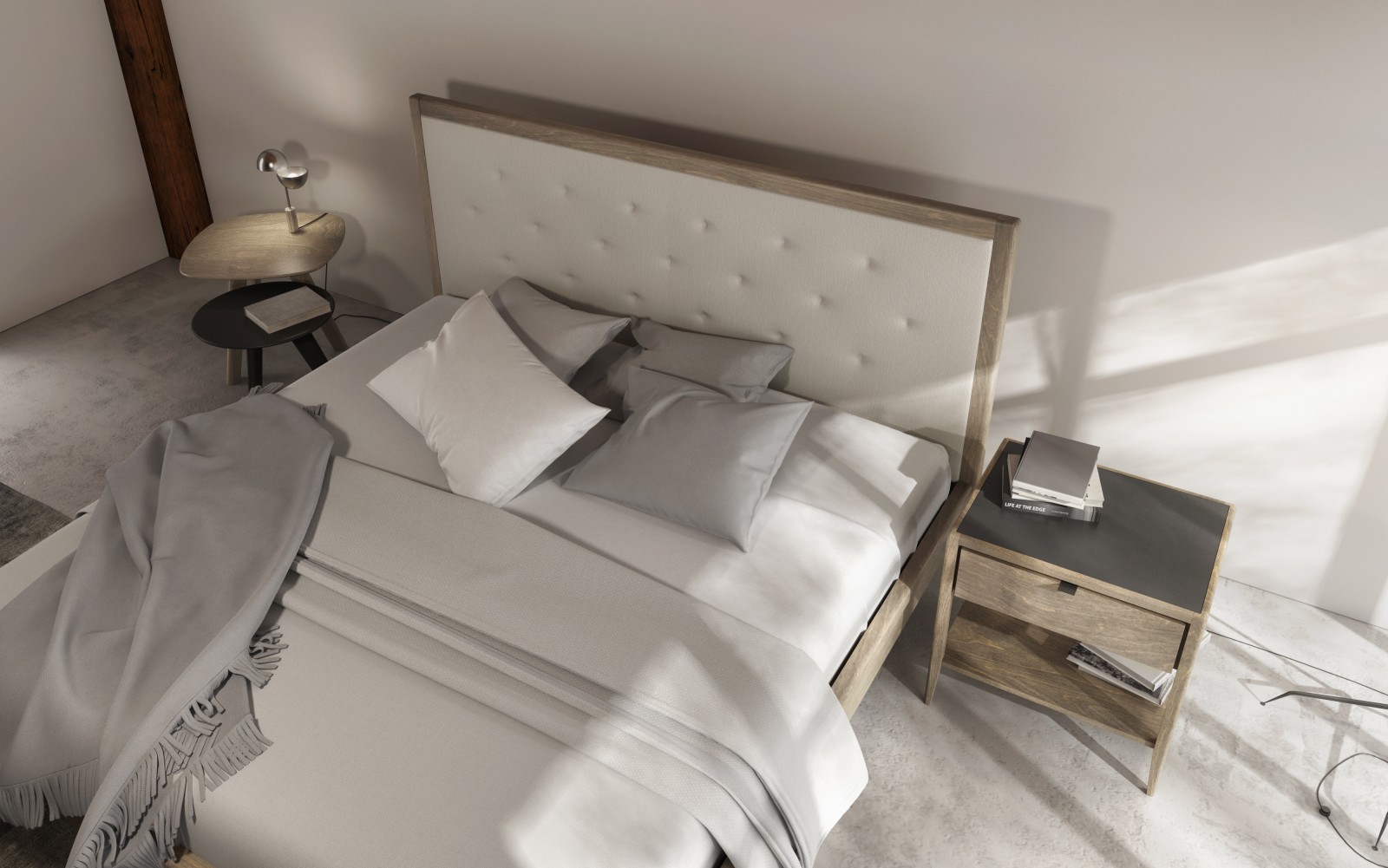 Edmond
HUPPÉ / Sleeping
His name was Edmond Rostand and he wrote one of the most acclaimed plays in history: Cyrano de Bergerac. On the centenary of his death, we've dedicated a timeless collection to the man and the internationally beloved character he created.

Edmond's classic style and understated black leather pulls put all the focus on the natural beauty of birch—something Cyrano, with his love of purity and grace, would undoubtedly have applauded.

The collection is designed around straight lines, but the edges and corners are rounded for a softer overall effect. In the same way, the headboard for the bed can be entirely made of wood but is also available as a tufted panel, for added softness. All of the pieces feature finely tapered legs and black polyurethane tops that tie in nicely with the leather drawer pulls.