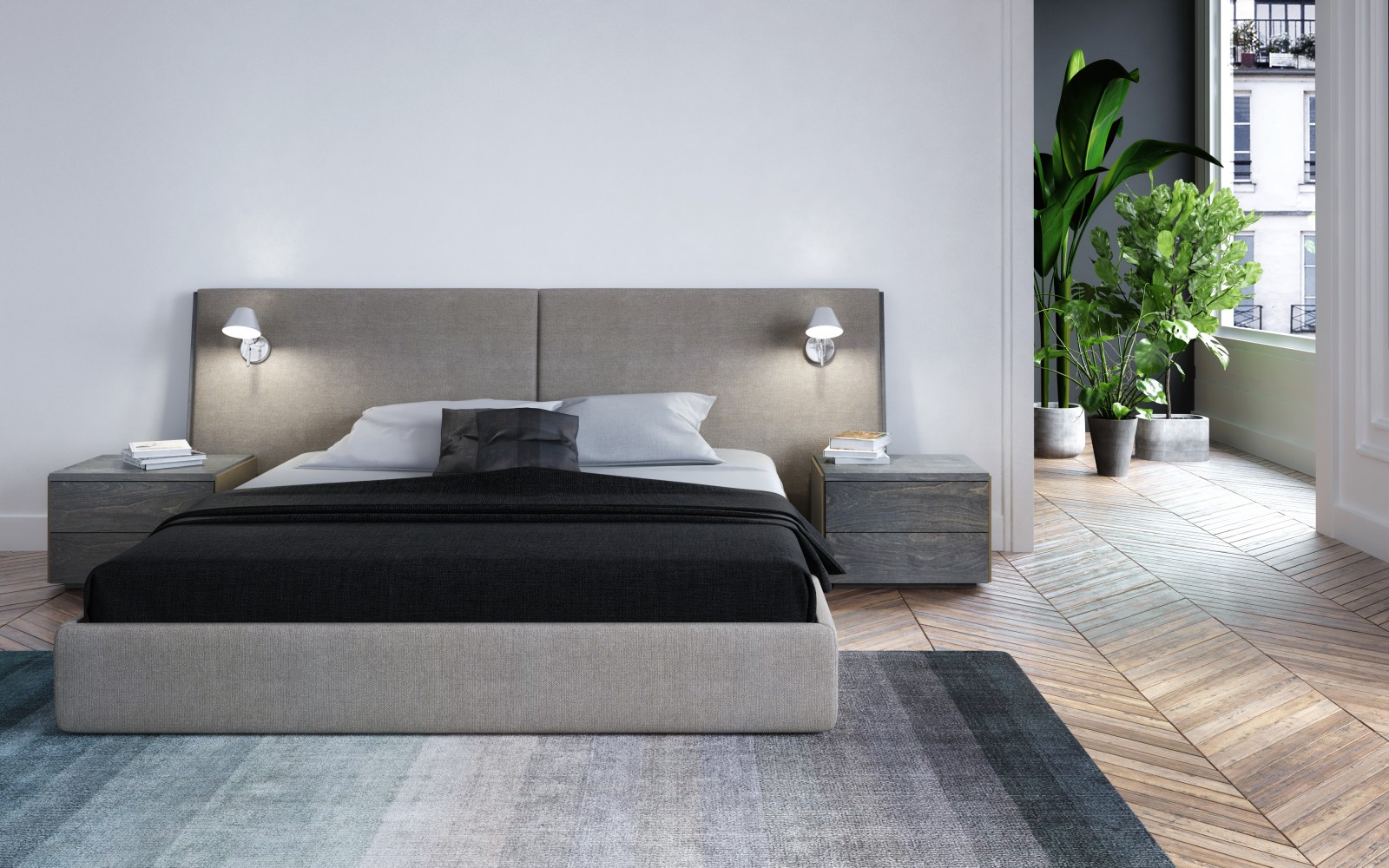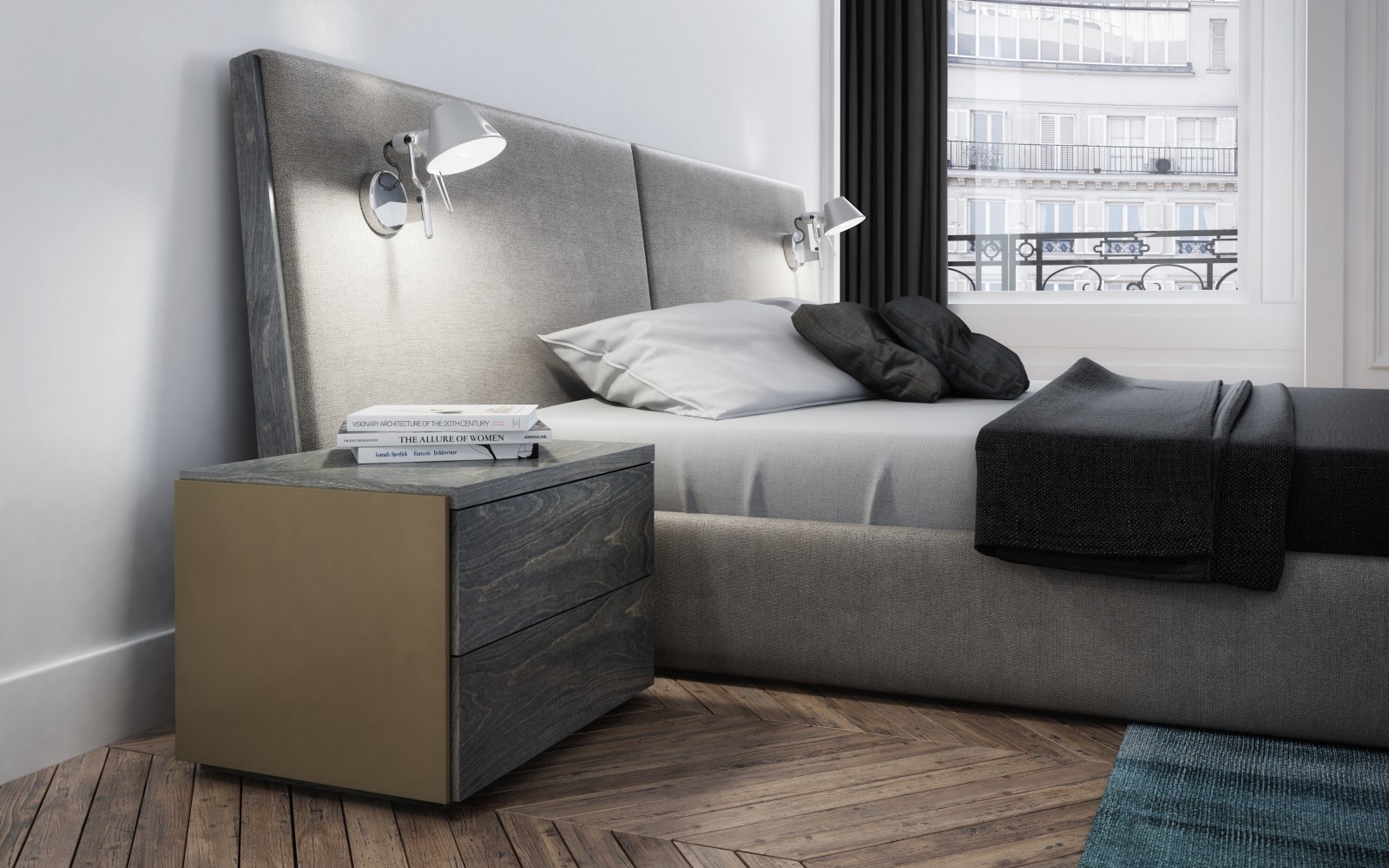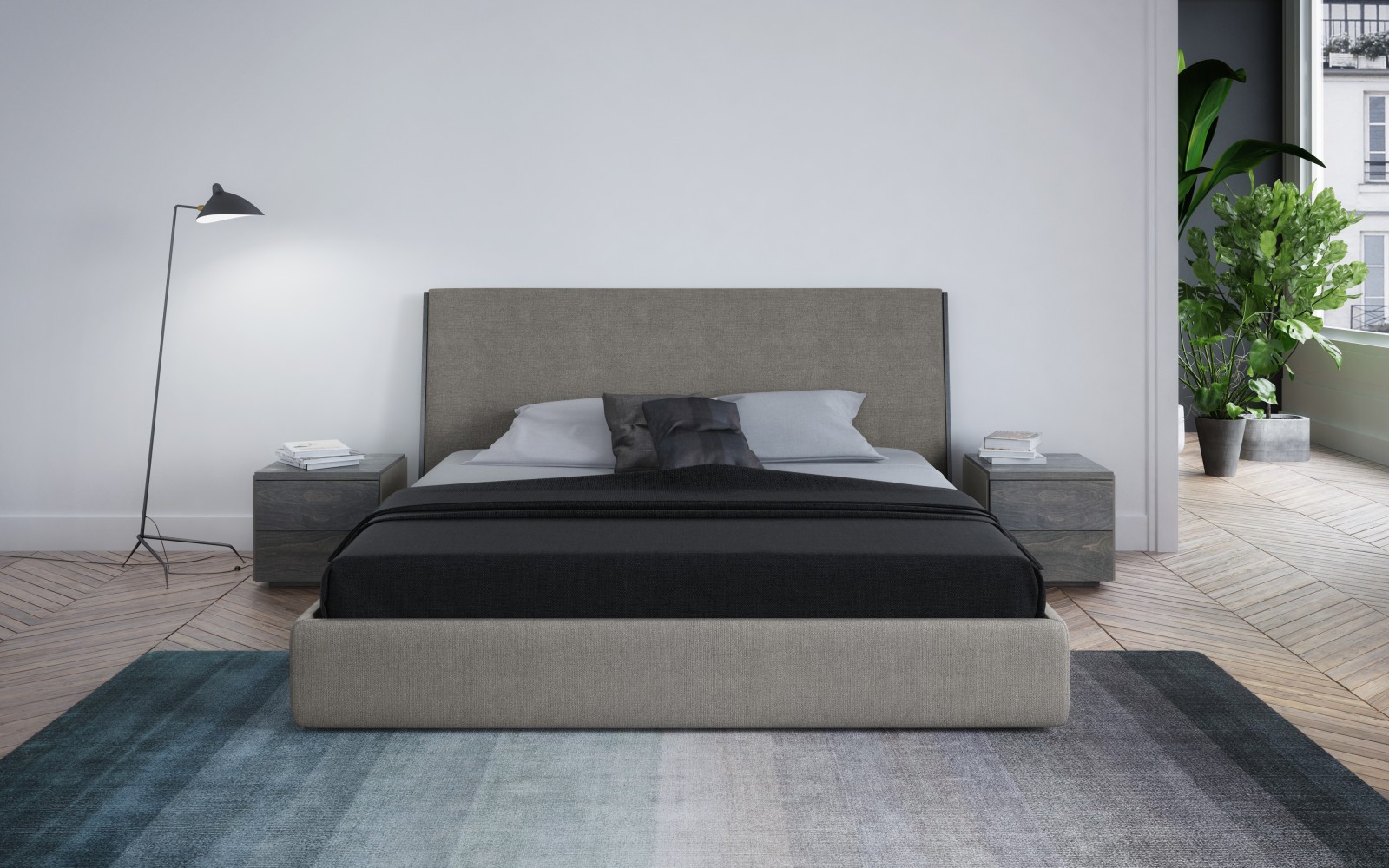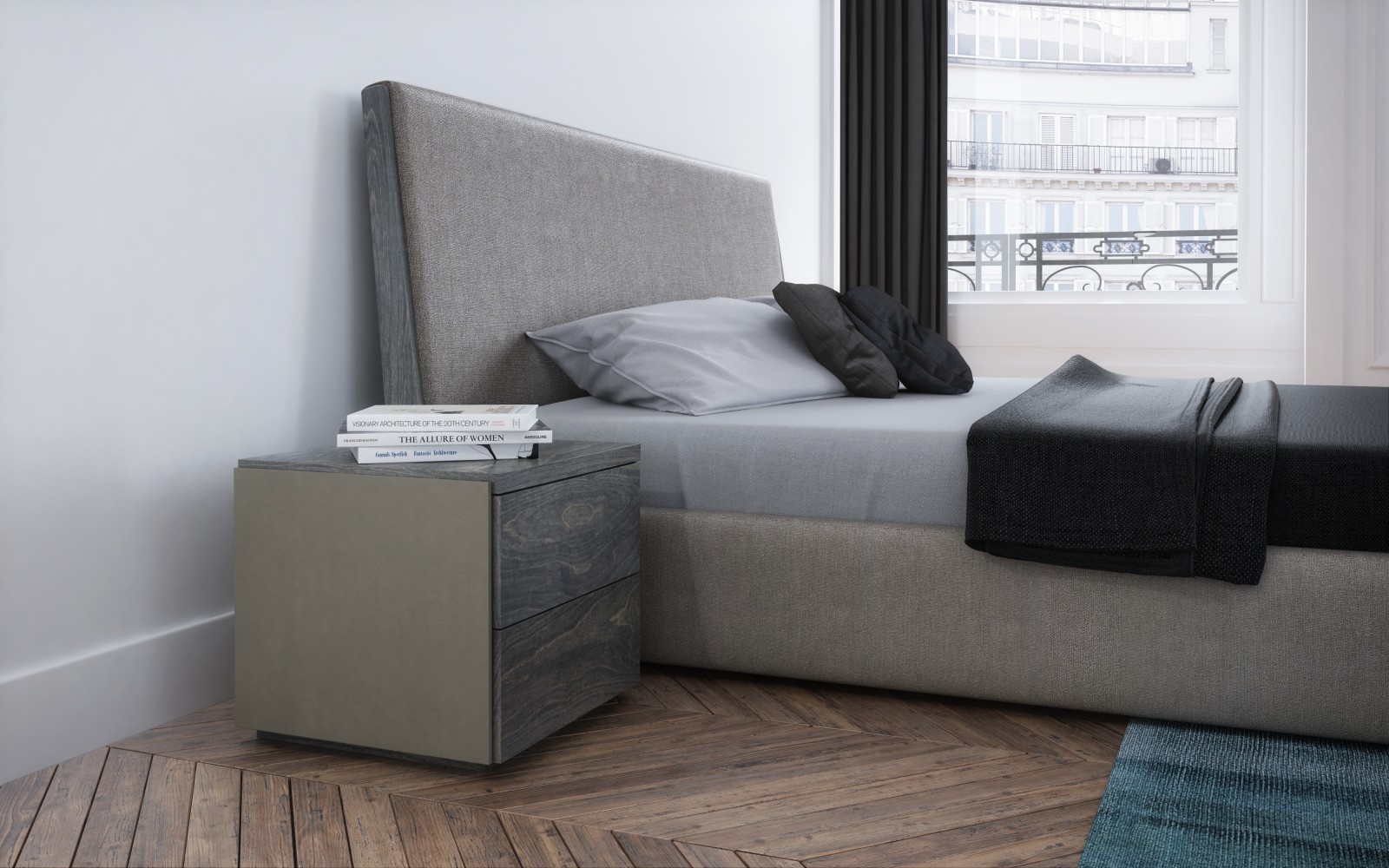 Sereno
HUPPÉ / Sleeping
Sereno. From the Latin seranus (serene), it can mean "clear skies" in Italian and "night watchman" in Spanish—the perfect name for a collection designed to help you rest.

With their straight lines, handleless drawers, and hidden legs, the drawers and night tables in the Sereno collection boast an uncluttered and calming aesthetic that sets the stage for a good night's sleep. Sereno is all about the magnificent texture of East Coast yellow birch. The thin lacquered side panels are the only contrast with the wood grain. These engineered wood panels come in a range of regular and metallic colors.

The bed is fully upholstered and features a headboard that's slightly tilted for added comfort, with solid yellow birch side panels. The oversized version of the headboard can be equipped with two Tolomeo lamps that are plugged directly into the wall. The optional storage base features an Italian mechanism that allows you to lift the mattress horizontally or at a 45 degree angle to access the storage section or change the sheets more easily.