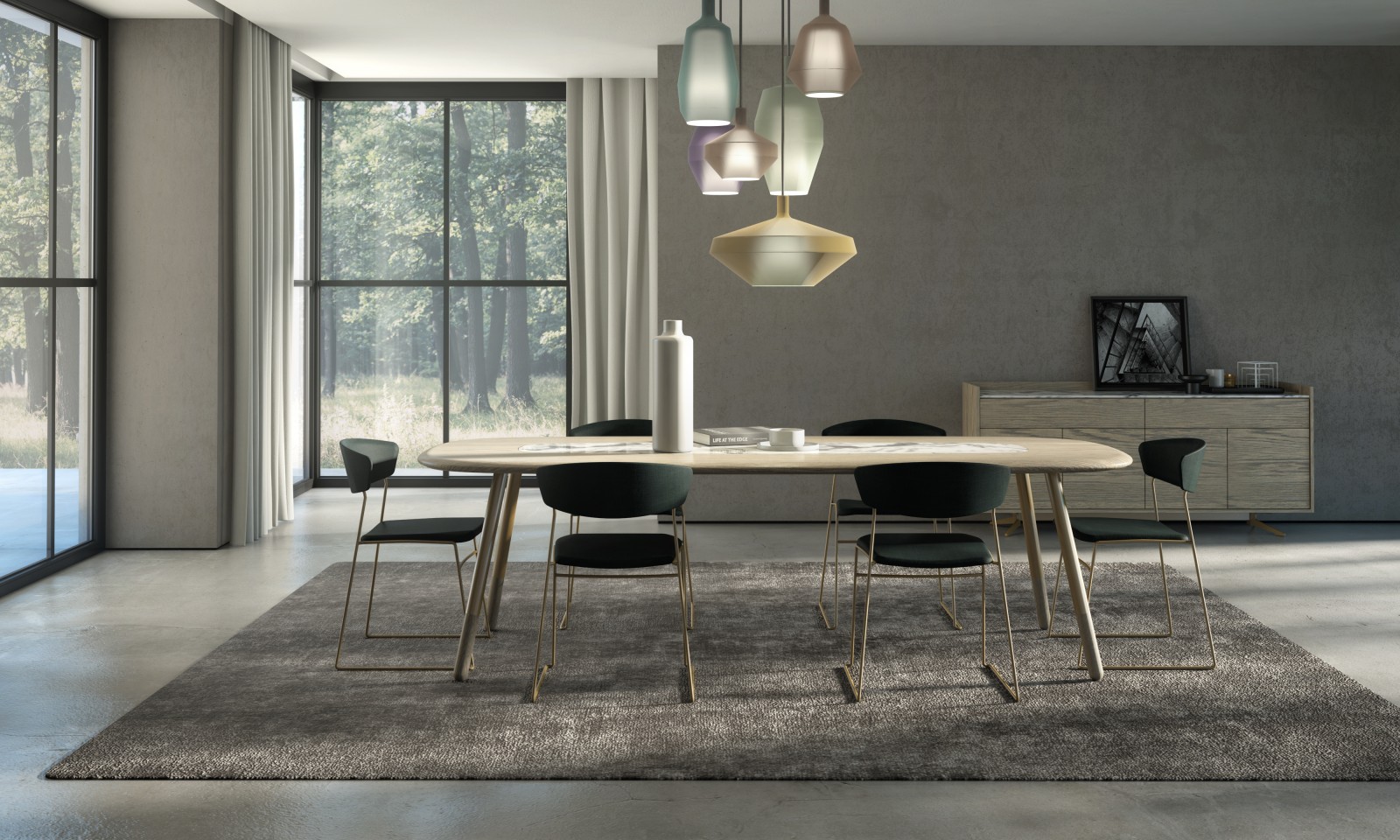 Shown in Raw Oak 405, White Cherokee marble 821 and Brass 690 lacquered steel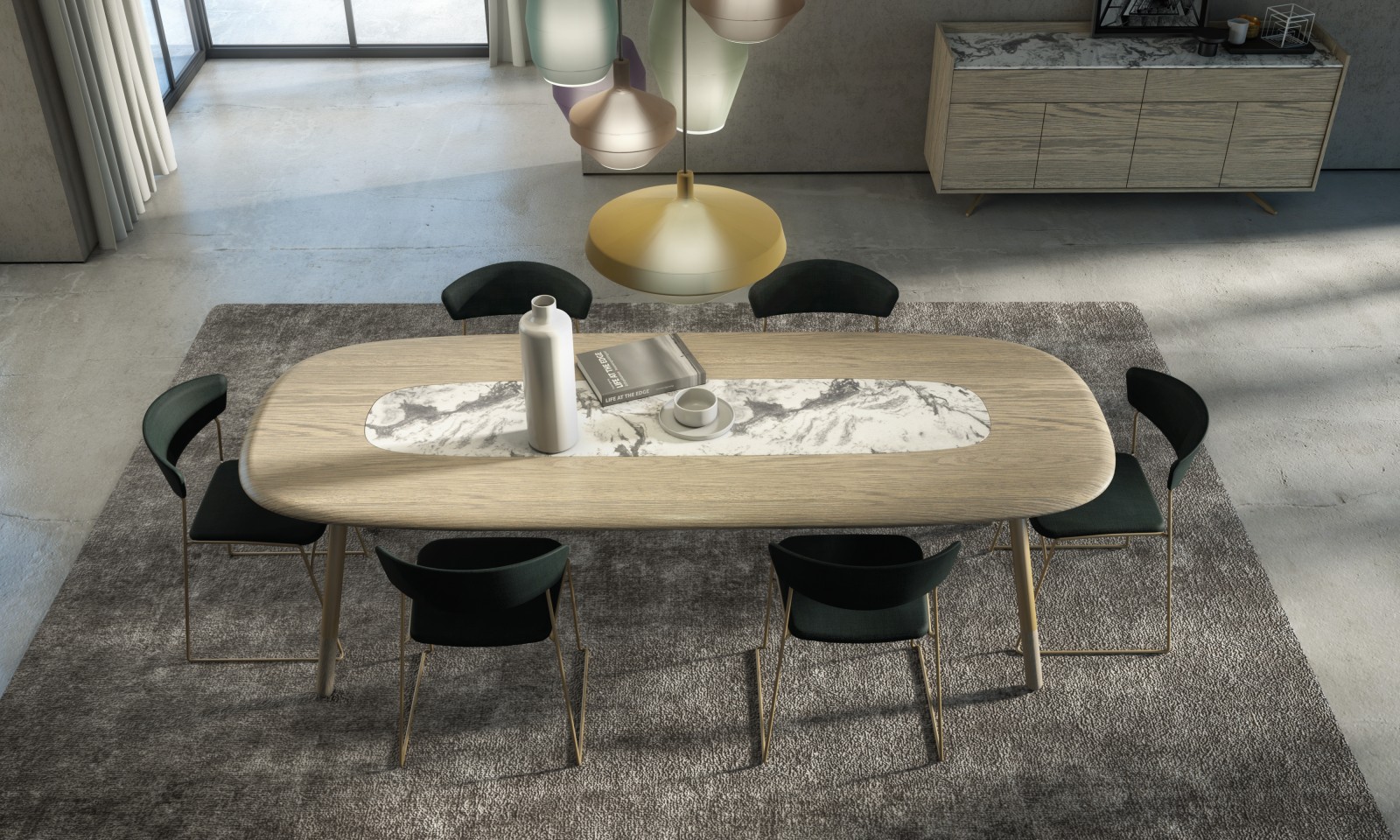 Shown in Raw Oak 405, White Cherokee marble 821 and Brass 690 lacquered steel
Koval
UP / Dining
The Koval table is the fruit of a second collaboration between Huppé and rockstar designer Karim Rashid. It's simultaneously rectangular and oval, or square and round. What a great conversation piece for your guests! No matter how you slice it, the Koval's shape shifting appearance is nothing short of unique.

Also notable is the combination of materials used in the Koval. The inset frame is made of lacquered steel, while the legs are a combination of lacquered steel and solid oak. But it's the solid white oak top, set off by an insert of lacquered glass, marble, or granite, that really steals the show.

The insert is available in White Cherokee marble or Saint-Henri black granite. Selected for their beauty, functionality, and durability, both are sourced in North America and can be cut to 3/8 in., a rarity with natural stone that presents a clear advantage for furniture design. Reinforced with carbon fiber mesh, the tops add elegance to the Koval table without adding undue weight.