Armchair
L5605
WIDTH : 28 1/2''
HEIGHT : 34''
DEPTH : 36 1/2''
There's more to the stylish and inviting Teo chair than meets the eye. What looks like an elegant accent chair is actually a cozy pivoting rocking chair! With its slightly concave extra-deep seat cushion, adjustable headrest, and overstuffed armrests, Teo is sure to become your favorite armchair.
Design: Huppé Design Lab
Finitions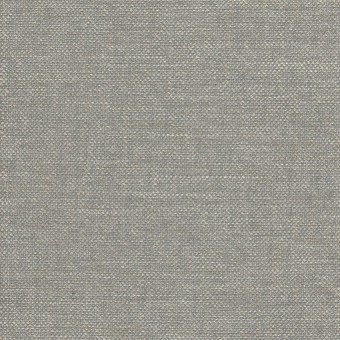 MT061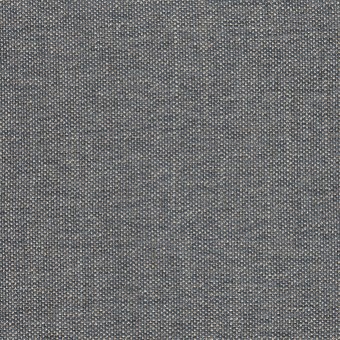 MT060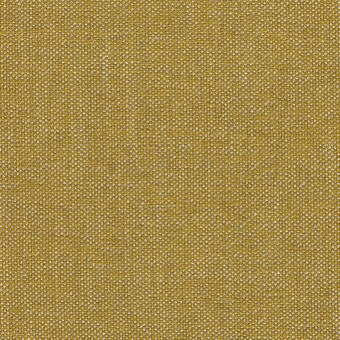 MT203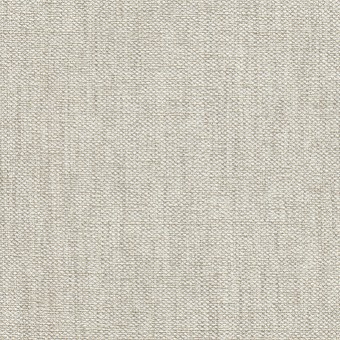 MT010
Inspirations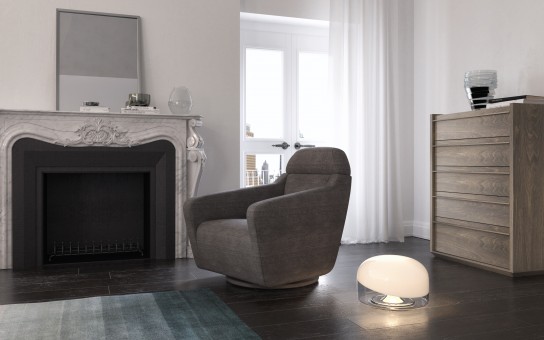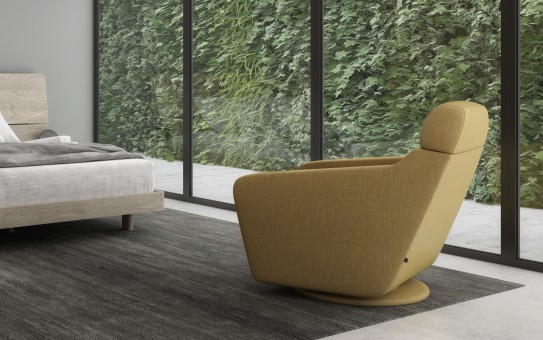 What is NOW ?
Your furniture, ready for delivery in seven days?

That's exactly what you get with Huppé's NOW program! As soon as we receive the purchase order from your retailer, our artisans get right to work creating the pieces you've selected. Seven business days later, your new furniture leaves our factory in Victoriaville, Quebec, for your retailer's warehouse before being shipped right to your door.

With the NOW program, your furniture is given priority. That's how we're able to craft your pieces in seven days. Please note that the NOW program only applies to manufacturing time. Delivery times depend on a number of factors beyond our control, such as distance, carrier schedules, handling, and your retailer's delivery schedules.